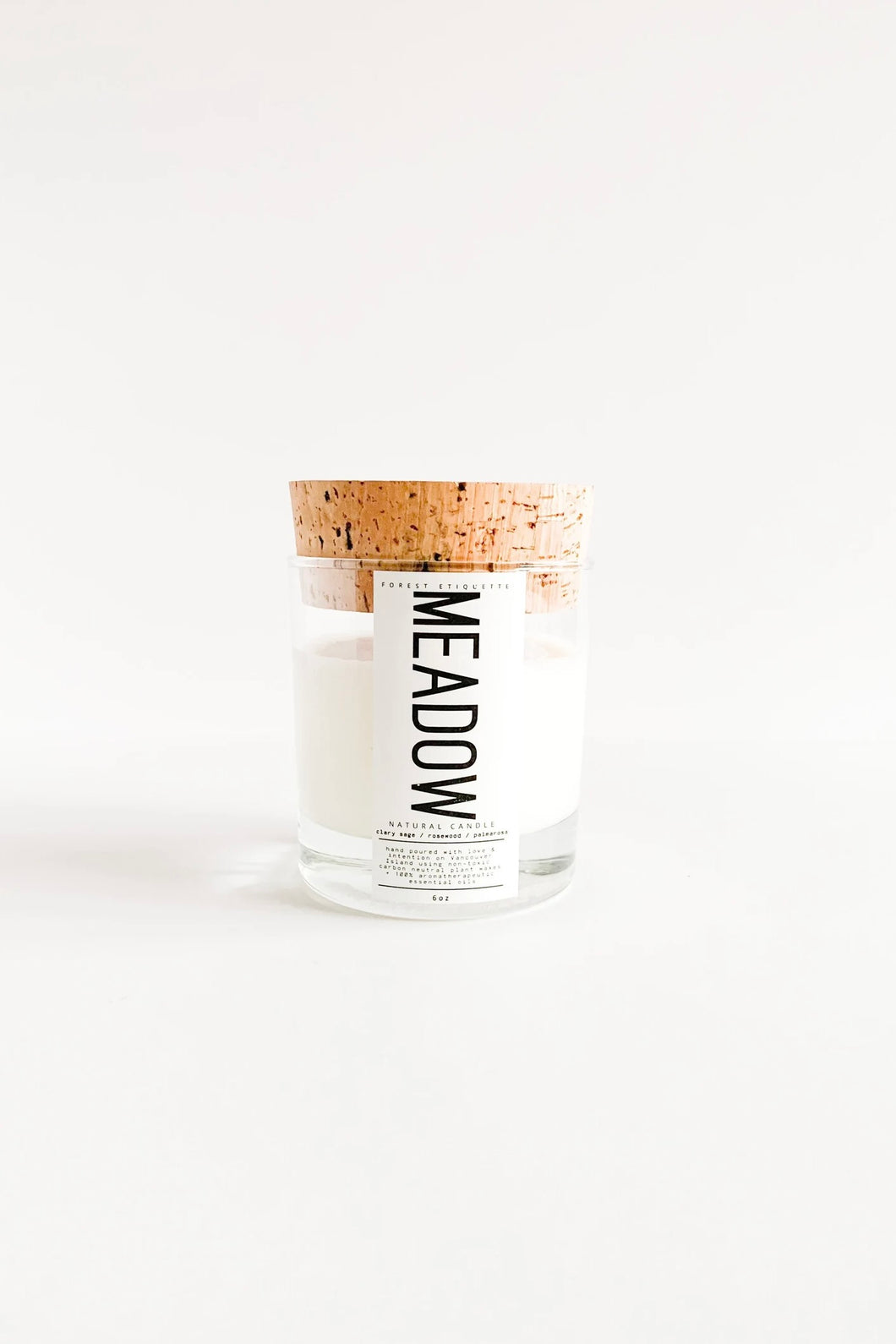 6oz Candle / Meadow
Forest Etiquette
Regular price $49.00 Sale
Hand poured, all natural cocosoy (a blend of soy and coconut wax) candles scented entirely with essential oils. These candles are held in thick bottomed, clear whiskey tumblers and are finished with a sustainably sourced, all natural, over-sized cork lid, making the vessels perfect for reusing or repurposing in any way you want. 
MEADOW: Floral, citrus, and fruit. Clary sage, palmarosa, rosewood*, palo santo*
*(sustainably sourced with full traceability)
Details:
approximately 6oz in volume, measures 3.5-4 inches high (without and with the cork lid) by 3 inches wide, and has a burn time of approximately 35-40 hours

Hand made in Victoria, BC
About the brand:
Forest Etiquette is a natural skincare, self care, and folk herbalism brand based in Victoria, BC. Their products are inspired by the wild landscapes of Vancouver Island.